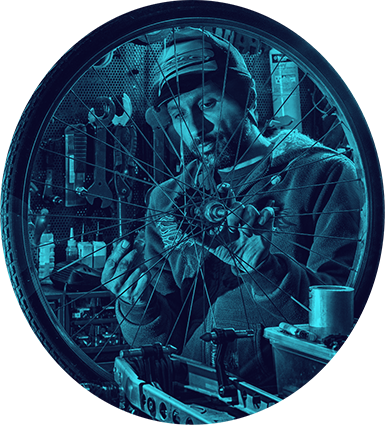 "BiTrike is a tilting trike that behaves like a bicycle. One can feel the balance effect of a regular bicycle on it, while at the same time, it is stable like a tricycle. It can carry a load between the rear wheels and, most importantly, there are no limits terrain-wise.
It provides the opportunity of exploring new terrains and overcoming bigger hurdles with more momentum, not just to dedicated mountain bikers, but also to ordinary everyday users. Thus, people with families, nature lovers, etc. can also ride it and enjoy a smooth, unrestricted and safe experience whether in traffic or by a lake."

A Tilting Trike With
A Unique Suspension
Enjoy smoothness, freedom, and safety
while feeling the balance 
of a regular bike.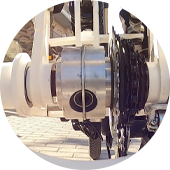 Built-in Drive Differential
providing better traction to both rear wheels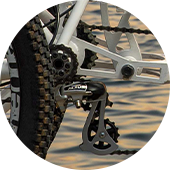 Shimano Altus 7 Gear System
which is durable with low maintenance costs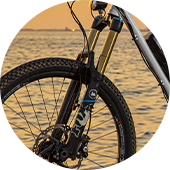 Fox AWL e-suv Front Suspension
dedicated for all terrain surfaces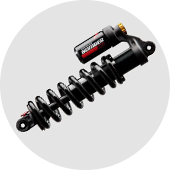 Marzocchi Bomber CR Rear Shock Absorber
with 550 coil, provides excellent cooperation with BiTrike's unique suspension system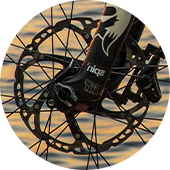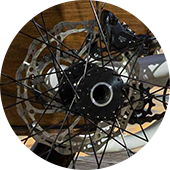 Shimano Rear Double Disk Brakes
with 160 mm rotors, connected to a single lever, capable to brake BiTrike, regardless of the speed or slope of the surface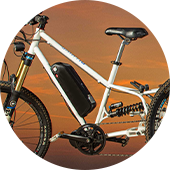 Stainless Steel Tube Frame
for durability and frame stiffness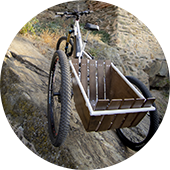 Handbrake Locking Mechanism
locks the tilting system, eliminating the need for a bike stand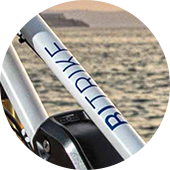 Industrial Powder Coating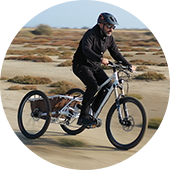 (notify us for the size after the end of the campaign)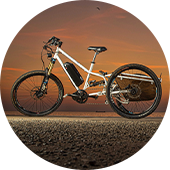 203 cm L x 80 cm W x 110 cm H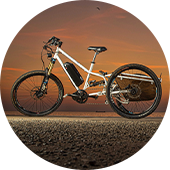 37 kg
(including 3 kg wooden carrier &
9 kg e-bike kit)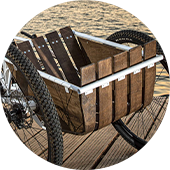 Wooden Carrier (removable)
can carry up to 50 kg cargo.
58 cm L x 42 cm W x 30 cm H (3 kg Weight)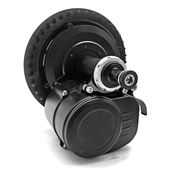 Mid Drive Electric Kit TSDZ2 48V 500w
with LG 48V 13 Amp/H Lithium Battery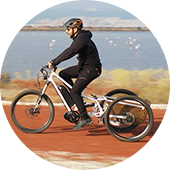 based on your total height and leg height
(notify us for the measurements after the end of the campaign)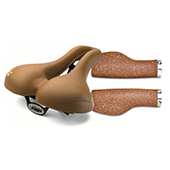 Anatomic Cork Grips & Brown Saddle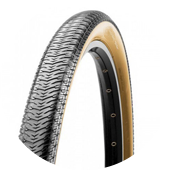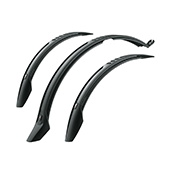 For more information and for orders